ELKS 2016 Summer Swim Team!
We welcome you to join us for FAMILY FRIENDLY FUN!
Learn to swim with awesome coaches, have fun at pool parties, and compete against local teams.
The ELKS is a small team but with high ambitions and genuine uplifting team spirit!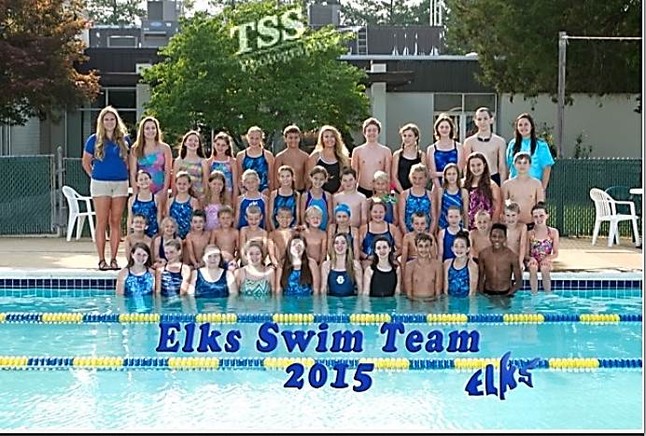 ~ Swim team is OPEN TO THE PUBLIC
~ COST: For Elk members $100 For Non-Elk members $150
~ Scholarships available = Please contact Don Landis 434-996-5919 or landisdon@gmail.com
for more information
Follow us on Facebook: Elks #389 Swim Team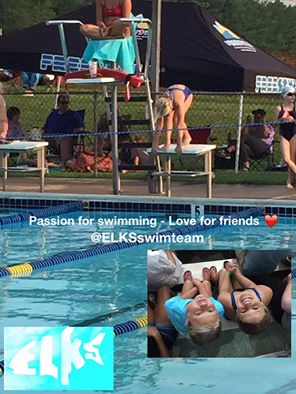 Other FUN and joyful events already on the schedule for the whole family ~~~
Cook out with fundraiser: Sunday July 10th
(Raft night is still waiting for a date)
Why The ELKS Swim team?
A small team means shorter swim meets every week!!
All swimmers are encouraged to sportsmanship!!
A small team means more attention from head coach!
OUR Team spirit is very HIGH and we have a lot of playful events for the whole family!
2016 Head Coach for ELKS Swim Team . . . .
"My name is Maggy Sullivan, and I am from Virginia Beach, Virginia. I graduated from Bridgewater College in 2012 and have lived in several different places around Virginia. I moved to Charlottesville from Richmond in October 2014. I work for The New YCAPP providing Therapeutic Day Treatment at Charlottesville High School and previously at Monticello High School.
I began swimming on Summer league teams when I was about 5 years old. I continued to swim on year-round teams through middle school and on my high school team. I rounded out my swimming career on the Bridgewater College Women's Swim Team from 2008-2012. Being a four year student athlete is one of my proudest accomplishments, swimming kept me motivated and active from ages 5-22!
I started coaching the summer league team I swam for, Larkspur Lasers, in 2007 and continued to coach there until I moved out of Virginia Beach in 2012. I took a break from coaching until I moved to Charlottesville and took on the position as an assistant coach for the Monticello High School Swim Team. I am excited for the newest chapter of my coaching career coaching the Elks swim team!"
Jennifer Csapo (back from previous years) . . . . To be released.
JSL - Jefferson swim league www.jsl.org
Jefferson Swim League: If you live in the greater Charlottesville, Virginia area and your children enjoy swimming, please consider joining one of our great summer swim teams. Swimming freestyle, backstroke, breaststroke, butterfly, and relays in the JSL is just plain fun! -- just ask any of the over 2,870 JSL swimmers.